Protect Opened Wine Bottles With Condoms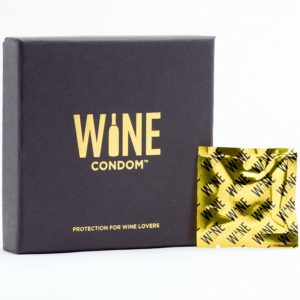 If you are a wine lover there are times when you will encounter some half empty bottles of wine after all the guests have gone. Now, what do you do? You look around for the corks to help preserve the wine. Those days are over. You should try using wind bottle condoms. Unlike corks or pour caps, wine condoms fit flush with the bottles opening and hug the bottle preventing spills. You can even store the wine bottles in the refrigerator on its side. The condoms prevent oxygen from entering the bottle and spoiling the wine, thus preserving it for another day.
The condoms are just like the regular ones and can be slipped into your pocket, purse or wallet and be taken anywhere. They come sealed in individual packets. For example, you are at a restaurant and order a bottle of wine but do not finish it. You can take out a condom from your pocket or purse, cover the opening and take the bottle home with you without worrying that it will get spoiled or spilled while traveling.
These condoms also make for great gifts for birthdays, and holidays for all wine lovers. The condoms are great for party leftovers.
Another nice feature of these wine condoms is they are reusable. You don't have to throw them away like normal ones after use. Just clean them out with water and let them dry and they can be used again protecting another wine bottle.
They come to you in a nice box with six condoms inside in sealed packets and are made in the USA.
If you are a serious wine lover, you will want to have some available for your next party or dinner reservation.
Video – Wine Condoms
You can view the short video on how a mother and son came up with the idea of wine condoms and how they are used. Take a look!
Product Specifications
Manufacture: Wine Condoms
Model Number: WCBO6
ASIN: B0145WJJVO
Weight: 2.4 ounces
Dimensions: 4 x 1 x 4 inches
Reusable: Yes
In The Box: 6 Wine Condom Packets Sealed
Product Description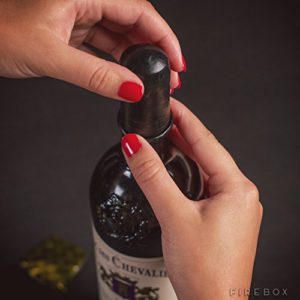 The wine condoms are great for those after party leftover opened bottles of wine or unfinished bottles of wine at a restaurant. Instead of looking for the corks you can preserve them by using the condoms that covers the wine bottle opening by keeping oxygen out. They also prevent spilling and can be stored on their side. The condoms come in a nice box with six condoms in sealed packets. You can take them with you anywhere as they will fit easily in a purse, pocket or wallet. Use them only when needed. The condoms are also reusable. They also make for great gifts.
Product Pricing
The price of these wine condoms is provided to consumers so they can compare them with other similar products.
Price: $13.97
Note: The price for these condoms are subject to change without notice and may not be the actual price at the time of purchase.
Product Rating & Customer Reviews
This product is rated 4.6 stars out of 5, which is excellent by over 364 customers. You can read all of the reviews about this product by clicking on the following link: Customer Reviews!
Questions People Are Asking About This Product
Below are some of the questions people are asking about this product.
Question: Are these condoms reusable?
Answer: Yes they definitely are! How many times you reuse them is up to you.
Question: What type of material are they made of?
Answer: They are made with 100% rubber.
Question: Are these latex free?
Answer: They are made of a Latex free rubber compound, but they are made In a factory that produces other latex products. At this point in time I would strongly advise you to not buy my product since we can't guarantee there hasn't been cross contamination. In the near future we will be able to guarantee a Latex free product.
Question: How many come in the box?
Answer: Six foiled wrapped packets.
This product has 23 frequently asked questions that you can read by clicking on the following link: Frequently Asked Questions!
PROS
99.9% effective preventing unplanned wine spillage.

Seals flush with the rim for easier refrigerator door storage.

Transports uncorked bottles safely.

Keeps the oxygen out which preserves the wine.

A perfect gift for wine lovers.

Can be reusable.

Made in the USA.
CONS
Price.

Only 6 condoms per box.
Shop Wine Condoms
You can shop for the wine condoms by clicking on the image below. You will be taken directly to Amazon where you can place the order.
As an Amazon associate I earn from qualified purchases.
Go back to the Pros Cons Shopping home page.
Go back to the Pros Cons Shopping home page.