Taking TV Viewing To The Next Level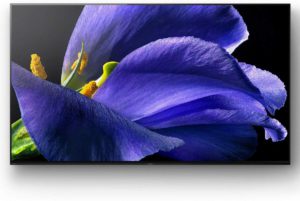 In case you may not know about 4K TV's, they are coming to the electronics store near you. What is being promoted today by manufacturers is 4K UHD (Ultra High Definition). You will probably see some of these TV's being promoted on Black Friday or anytime during the year. What is the best 4K TV's will try to provide you with information about this new technology and the pros and cons of it.
Basically, 4K UHD has a resolution of 3840 x 2160 pixels. This is about 4 times larger than 1080p resolution that's 1920 x 1080 pixels. The benefit of more pixels is a sharper picture in greater detail. More about this later.
The main question you should be asking should you care? Let me share some statistics. In Europe, 17% of all TV's sold is 4K. If the TV is 60-Inches or wider, than the percentage increases to 57%. As you can see, this is a booming market. The same will be true in the United States.
4K TV's being sold today will be 4K/UHD. Please note: The native resolution of actual 4K is 4096 pixels verses 3840.
Some Benefits of 4K TV's
There are some benefits of 4K/UHD TV's and they are mentioned below. The cons of 4K TV's will follow.
           

4K Pictures Have Greater Detail
4K is about 4 times the resolution than the full HD TV's today. What is unique about 4K is seeing the blade of grass on football field, hair on people's heads, leaf on a tree, stars in the sky, and anything else. So, the bottom line here is a more detail and sharpness to the picture. You will be overwhelmed by the difference. This is all due to the smaller size and greater density of the pixels in the screen.
           

Better Depth To Images
What is fascinating about the extra pixels is the pictures look deeper. On today's TV's, when you look at a picture into the distance the view goes dependent on where the detail starts to peter out. Once this happens, the image flattens out. 4K allows you to see further before the flattening out occurs.
         

Better Handling of Colors
With so many pixels, will help pictures render color blends with more subtlety. This feature makes it difficult to see striping or blocking in color blends. It makes you sense you are watching real life and the sense of 3D in 2D pictures. Note: This benefit will only happen if the source is native 4K.
         

Provides A Cinematic Experience
The larger resolution in 4K images ensures that pictures retain their quality on larger screens. Also, if you should sit closer to the TV. The bottom line here is 4K provides a pristine picture that fills more of your field of view. It closely resembles watching a film at the cinema.
         

4K Is The Future
As mentioned before, 4K is selling well in Europe. The forecasts for the next couple of years foretells great growth in this area and in the United States. So, the future TV's will be mostly 4K with more services providing 4K streaming and broadcasting.
4K TV Cons
Below are some cons about the 4K TV's.
         

4K's Usefulness Depends upon the Size of The Screen
There is really no advantage of 4K TV's on small screens. The eyes won't see much difference between 4K and HD on a 40-inch TV as on TV's that are greater than 60-inches. If you really want the advantage of 4K TV viewing, be sure to purchase a TV that's 48-inches or more.
         

4K Costs A Lot More
4K TV's do cost more than HDTV's. The wider the screen, bigger the price tag. As more and more manufacturers make 4K TV's, you can expect the prices to come down. Unless your budget can afford the new technology go ahead. If you have a limited budget wait a couple of years when the prices come down. Note: Netflix announced it's putting a 50% premium on its 4K streaming service.
         

Everything Is Not Resolution
Viewers know that resolution is the element of picture quality on 4K TV's. However, color, contrast, brightness, and motion also have roles to play when viewing 4K pictures. In some instances, HD TV may excel in other picture areas that just may out shine the 4K TV's. Bear in mind that a lower cost 4K TV may not produce a great picture just because it's 4K.
         

4K Connectivity Needs Improvement
A main issue with 4K TV's is HDMI v1.4 standard that comes with these TV's. HDMI can't handle 4K at faster frame rates than 30Hz. Most bar Blu-ray movies will not work when trying to view them. You will need HDMI 2.0 socket to handle 4K at 60Hz. The problem is you may not know if HDMI 2.0 is loaded on the 4K TV you purchase.
Another issue is not all 4K TV connections support the HDCP 2.2 copy protection system. To top it off, some manufacturers use a different connection option like the DisplayPort. This is better equipped to handle 4K than HDMI. Some manufacturers like Panasonic already include a DisplayPort socket in its 4K TV's.
         

4K Sources Are In Short Supply
If you want to use 4K streaming you may encounter a broadband speed and capacity issue when using this source. Games and consoles are still using HD and have not made the change to native 4K yet. 4K content delivery is lagging behind 4K screen production. In the next couple of years you should see an explosion of new 4K services being offered. Remember, 4K native resolution is 4096 pixels.
Burn-In Issues
The 4K OLED TV's are subject to burn-in. Burn-in happens when a persistent part of the image on-screen, navigation buttons on a phone, or a channel logo, news ticker or a scoreboard on a TV. For example; the image remains as a ghostly background no matter what else appears on-screen. If you are concerned about burn-in, then buy an LCD TV.
Burn-in is typically caused by leaving a single, static image element, like a channel logo, on-screen for a very long time, repeatedly. That's an issue if you keep your favorite channel on-screen for multiple hours every day and don't watch enough other programming. But as long as you vary what's displayed, chances are you'll never experience burn-in.
To remove image retention, the TVs can also perform "refreshers" on a daily or longer-term basis. On Sony TVs the feature is called "Panel Refresh," and LG calls it "Pixel Refresher." It can be run manually if you notice image retention or, in the case of LG, you'll get a reminder to run it after 2,000 hours. If you watch TV for many hours in the day, you just might consider running the refresher once a week.
Note: Currently, the warranties manufacturer's include on the 4K UHD TV's do not cover problems with burn-in.
The Best 4K TV's
Below are the four best 4K TV's in certain areas like budget, and OLED.
LG OLED65C9PUA
Brand: LG
Model: OLED65C9PUA
Screen Size: 65-inches
Type: Ultra Smart HD OLED TV
Display Type: OLED
Year: 2019
Color: Black
Weight: 74.7 lbs.
Dimensions: 9.9 x 57 x 33.9 inches
Google Assistant & Alexa Built-In: Yes
AirPlay 2: Yes
HDR: 4K Cinema HDR (Dolby Vision, HDR10, HLG)
Design: Perfect Cinema Screen
Processor: a9 Gen 2 Intelligent
Billion Rich Colors: Yes (10-bit)
LG ThinQ AI: Yes
Smart TV: Yes
Magic Remote Included: Yes
Number USB Ports: 2.0 Inputs 3
Number HDMI Ports: 4
Audio: Dolby Atmos 4.2 Ch 40W (WF: 20W)
Connectivity Technology: HDMI, Bluetooth, Ethernet, Wireless, USB
Native Resolution: 2160p (4K)
Warranty: 1-Year
In The Box: TV, Pedestal Base, Pedestal Extrusion, Remote, 2 AA Batteries, AV Adapter Cable, Owners Manual, Easy Set-Up Guide, Warranty
The Best Premium OLED 4K TV
Sony XBR-65A9G
Brand: Sony
Model: XBR-65A9G
Screen Size: 65-inches
Year: 2019
Type: BRAVIA OLED 4K Ultra HD Smart TV
Weight: 72 lbs.
Dimensions: 62.1 x 7.1 x 37.7 inches
Display Type: OLED
Native Resolution: 2160p (4K)
Color: Black
Pixels: 3840 x 2160
Refresh Rate: 120 hertz
Resolution: 4K HDR
HDMI Ports: 4
USB Ports: 2
Connectivity Technology: Bluetooth Version 4.2
Contrast: OLED/Pixel Contrast Booster
Viewing Angle: OLED Wide Angle
Netflix Calibrated Mode: Yes
Speaker Configuration: 2.2ch/Actuator (31 x 45 mm)x 2, Subwoofer (70mm)x2
Dolby Vision: Yes
Dolby Atmos: Yes
Sound Technology: Acoustic Surface Audio+
Google Assistant & Alexa Built-In: Yes
Warranty: 1-Year
Best Premium LED/LCD TV
Sony XBR-85Z9G
Brand: Sony
Model: XBR-85z9G
Screen Size: 85-inches
Year: 2019
Display Technology: LED (Full-Array)
Display Resolution: 8K HDR (7680 x 4320)
Display Type: LED
Connectivity Technology: Bluetooth Version 4.2
Wi-Fi Standard: Wi-Fi Certified 802.11a/b/g/n/ac
TV Weight: 158 lbs.
Stand Weight: 6 lbs. TV & Stand: 164 lbs.
Stand Width: 61 ¾ Inches
Dimensions: 81.56 x 50.56 x 13.31 inches
Processor: X1 Ultimate
Contrast: 8K XDR Pro 20X
Refresh Rate: X-Motion Clarity – 120Hz
Viewing Angle: X-Wide Angle
Netflix Calibrated Mode: Yes
Dolby Vision: Yes
Sound Technology: Acoustic Multi Audio
Smart TV: Google Assistant Built-In, Alexa and Google Home Compatible
Smartphone Connectivity: Chromecast Built-In
HDMI Ports: 4
USB Ports: 2
On Board Storage: 16 GB
Operating System: Android
DTS Audio Format Support: DTS Digital Surround
In The Box: TV, Table Top Stand, Voice Remote Control, Batteries, AC Power Cord, Instructions, Quick Set-up Guide
Best Budget 4K TV
TCL Class 6-Series 65R625
Brand: TCL
Model: 65R625
Series: 6 Series 4K QLED
Screen Size: 65-Inches
Year: 2019
Weight: 52.9 lbs.
Color: Black
TV & Stand Weight: 54.2 lbs.
Dimensions: 65 x 9 x 43 Inches
Connectivity Technology: Built-In Wi-Fi, HDMI, USB, Ethernet
Display Type: LED
Refresh Rate: 120 Hz
Resolution: 4K
Vertical Resolution: 2160p (4K)
Voice Compatibility: Google Assistant, Alexa
Remote Control Type: Voice Control
Dolby Version: HDR
High Dynamic Range Format: Dolby Vision, HDR 10, Hybrid Log-Gamma (HLG)
Motion Technology: Natural Motion 240
Smart Platform: ROKU TV
V-Chip: Yes
Speaker Output: 16 Watts
Built-In Speakers: Yes
HDMI Ports: 4
USB Ports: 1
USB 2.0 Ports: 1
Ethernet Port: Yes
Manufacture Technologies: QLED, Dobly Vision HDR, Dolby Atmos Audio, Contrast Control Zones, AiPQ Engine, Easy Voice Control
In The Box: TV, Stand, Remote Control, Batteries, & Instructions
Conclusion
As mentioned before, 4K TV will be here to stay. As more and more 4K TV's are manufactured, you should begin to see the prices of these models start to come down into affordable ranges. This means, you might probably see many 4K TV's brands being available on Black Friday or a store near you. With 4K viewing, you won't believe the pictures these TV's make. Even gamers will like gaming on 4K TV's and will be sharper and more real than ever before.
Be aware though that the prices for 4K TV's are expensive especially for larger screen sizes now. Some models under 60-inches can be purchased for less than $800.
As an Amazon associate I earn from qualified purchases.
Go back to the Pros Cons Shopping home page.