Trunk Mats For Cars Protects from Spills!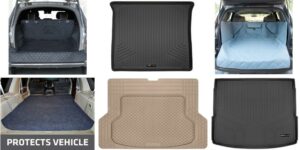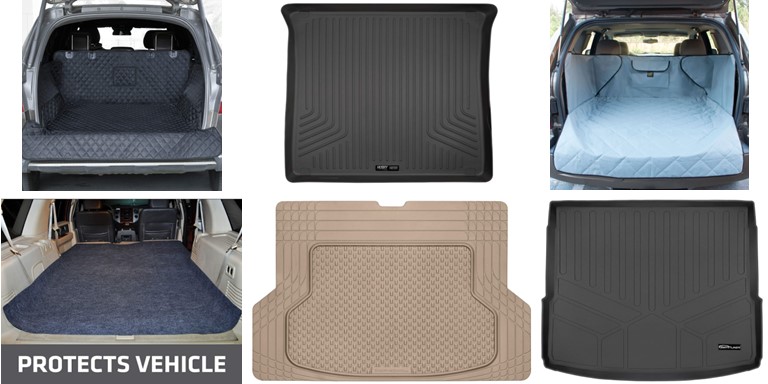 Introduction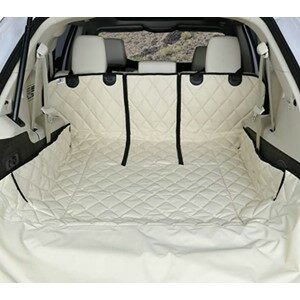 Trunk mats for cars are designed to protect the car's trunk from weather and spills. Installation is quick and easy requiring no need for bolts or fasteners. Trunk mats for cars are designed to dovetail the contours of your vehicles trunk. This product may be also known as cargo tray or cargo area floor mat.
Having a vehicle cargo mat installed prevents liquids, dirt and grime from getting on the floor of the trunk. It also enhances the resale value of the vehicle. It also provides a sense of relief knowing your vehicles floor is protected from spills and weather related conditions like snow and rain.
The cargo area of your vehicle is used for transporting a variety of items or supplies. The main objective is to protect the area from any damage that might be caused when the vehicle is in motion. Things like leaking liquids or a saw from scratching the vehicles finish. Having a cargo liner protects your vehicle from these types of potential accidents.
Most car or SUV owners protect their car's interior with floor mats. You may want to think about protecting the cargo area as well.
Benefits of Trunk Mats or Liners
Let's look at some of the benefits that having a cargo or trunk liner installed in your vehicle.
Protects your vehicle from spills, stains, and debris
Keeps the floor of your trunk from getting scratched
Prevents the skidding and the jostling of cargo during transit
They add a layer of cushioning which can protect fragile items
Makes cleanups easier
They add a personal style to your vehicle
Difference Between Cargo Mats and Cargo Liners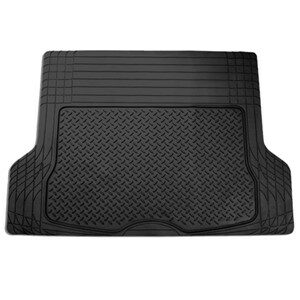 A cargo liner generally provides complete floor coverage that has raised lip around some or all of its sides. This raised lip may extend and inch or several inches up onto the cargo walls. They have grooved ridges, cups or other compartments that can trap solid and liquid spills. Protecting the cargo floor. Some liners may feature a smooth flat surface.
A cargo mat on the other hand may have little or no lips around the edges and may not cover 100% of the cargo floor area. They do feature grooved ridges, cups, or other compartments that can trap solid or liquid spills. They may also have a smooth flat surface.
Most of these liners or mats are made of polymers or carpeting.
When you are selecting which type to get for your vehicle, consider how your cargo area is designed and how you will be using it.
Is Vinyl or Rubber Better Than Carpet?
Each type of material has its own benefits over the other. The decision is ultimately up to you to decide. We will present the difference between the materials.
Carpet Liners
Carpeted cargo liners provides better cushioning. This type of liner is great for transporting items like antiques or glass which will be better protected. They won't slide around on carpeting like rubber liners. If you have shopping bags full of groceries, they won't slide around on carpeting and spill their contents than if they were on rubber liners.
Padded carpet backings and looped fibers are effective when it comes to sound insulation. Which means that high frequency vibrations that travel up the trunk floor will be blocked and road noise will be reduced.
If you own a luxurious vehicle carpeted liners and floor mats just might be the correct ones to use. They will make the interior of the car look great.
Vinyl or Rubber Liners
Rubber or vinyl liners are not affected to liquids and dirt. Cargo liners that have channels or raised edges along the sides will do an effective job in containing spills while the vehicle is in motion. These liners can be easily cleaned and de-greased with very little effort. They will dry quickly without the possibility of any mold or smells.
With modern advancements in materials will ensure that vinyl cargo liners won't become hard or inflexible due to low temperatures and surface sickness in high temperatures.
Ultimately, the final decision is yours to make as to which type of liner to get for your vehicles trunk.
Materials Liners are Made From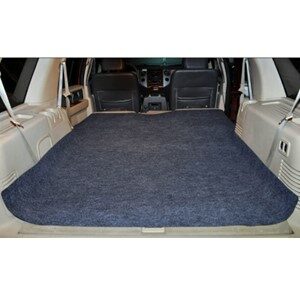 The materials used for cargo liners are rubber, vinyl, and carpet.
The rubber liners are made from rugged thermoplastic material that is both flexible and durable to stand extreme low and high temperatures. Because of their durability is what makes them last long.
Carpet liners are just that, made of carpet. They look nice but are harder to keep clean.
Additional materials used:
Thermoplastic elastomer (TPE): This is a plastic-rubber hybrid that combines maximum flexibility of rubber with the ability of plastic to retain its shape. It is also easy to be cleaned.
Thermoplastic olefin (TPO): This type of thermoplastic contains a rubber/elastomer and filler. TPO holds tough under solar UV radiation, which makes it great for liners.
Polypropylene (PP): This is a rugged plastic that is easy to clean but is slippery when it's wet. It also can fade easier than TPO and TPE.
Polyethylene (PE): This is the most common form of plastic and is very tough and cost-effective.
To keep your vinyl rubber floor liners clean, you can use a liner cleaner.
Choosing The Best Liner
Now that we have shared some information about the types of cargo liners, it will be your choice in choosing the best one for your vehicle. Before you even start you should know some things.
Know what you need:
If your vehicle needs bumper protection choose one that has that feature.
If your vehicle has a third-row-seat option, look for a cargo liner that can fit over a folded third seat.
If you are looking for a rugged product that you can afford, look for cost-effective liners.
This will require you to do some homework before making the purchase. Also, buy from brands that you can trust.
PROS
Protects vehicles floor from dirt, liquids and food accidents
Protects cargo floor from getting scratched
Provides protection while transporting supplies or fragile items
Rubber or vinyl liners are easy to keep clean
Rubber liners holds it shape in extreme hot or cold conditions
Adds a personal style to the vehicle
CONS
Must choose between carpet or rubber liners
Extra expense but worth it
Conclusion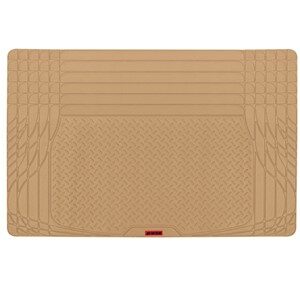 As you can see, having a cargo liner is an excellent choice to make your vehicle look better and also protect it from unwanted accidents like mud, water, food and weather. Liners come in various materials we mentioned above.
It does require you to do some homework first before you go and purchase a cargo liner. Knowing what you need will help you to narrow down your options. You also can purchase liners that fit your budget.
The bottom line here is to protect your vehicle from any type of accidents from water, mud, dirt, snow and rain. They will enhance the cars resale value.
Do not buy the liners from the dealer as they will cost more.
Shop Cargo Liners
Shop for the top rated cargo liners below. Just click on any image where you will be taken to Amazon to place the order. Some choices offer different color options. Be sure to select the right color before ordering.
As an Amazon associate I earn from qualified purchases.
–