Makes Vacuuming Easier For Those Hard To Reach Areas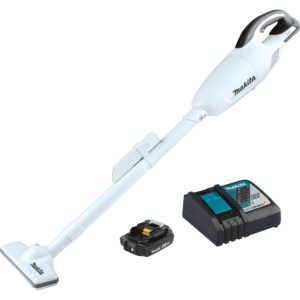 There may be times that you need to vacuum small areas of a rug, mat or floor. Bringing out the big vacuum seems just too big and heavy for a small job. Now, you can use the Makita 18V Vacuum Kit to do the job efficiently and fast. Weighing in at only 2.7 pounds, it will be easy to handle and get under tables and chairs with ease and any hard to reach areas.
For such a small vacuum, it has great suction to pick up debris anywhere. The unit gathers the debris into a bag less area for easy disposal when finished. You don't need to have any spare bags on hand. It does have a 2-stage bag filtration system which allows for easier cleaning and the disposing of vacuumed debris.
The vacuum itself is battery operated that provides up to 20 minutes of continuous use on one charge using the rapid optimum charger that's included in the kit. The battery takes about 40 minutes to fully re-charge. It comes with an 18V Lithium-Ion battery which is one of the best on the market today.
Another feature of this vacuum is its versatility with a redesigned floor nozzle that provides for improved maneuverability and debris pickup.
The manufacture provides a three year limited warranty with a 30 day replacement or refund policy from the date of purchase if you are not completely satisfied.
Product description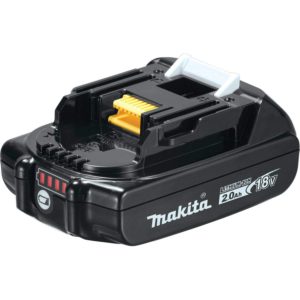 This vacuum model XLC02RB1W has a Lithium-Ion battery that is used in a cordless vacuum anywhere it's needed. The battery is 18V and provides 20 minutes of continuous use on one charge. It's compact and lightweight to move it around and underneath objects with ease. The depleted battery can be recharged within 40 minutes and ready to go again. The vacuum can be used as a hand-vacuum or using the floor nozzle extension for floors, carpets and hard to reach areas. It comes with fast charging 18V compact Lithium-Ion battery and optimum charger. This vacuum comes with a 3-year limited warranty and a 90 day money back guarantee if you are not completely satisfied.
Product Specifications
Manufacture: Makita
Model Number: XLC02RB1W
Dimensions: 8.2 x 23.5 x 5.8 inches
Weight: 2.7 lbs.
Power Source: Battery-Powered
Battery: 18V Compact Lithium-Ion 2.0Ah
Voltage: 120V
Battery Cell Type: Lithium Ion
Single Charge Runtime: 15-20 Minutes Continuous Use
Re-Charging Time: 40 Minutes
In The Box: Vacuum, Lithium-Ion Battery, Lithium-Ion Optimum Charger, Extension Attachment, Floor Nozzle, Crevice Nozzle, Filter, Cloth Vacuum Filter
Warranty: 3-Year Limited Warranty on Tool, Battery & Charger with A Ninety Day Money Back Guarantee If Not Completely Satisfied
Product Pricing
The price of this vacuum is provided to customers so they can compare them with other similar products.
Price: $169.00
Note: The price of this product is subject to change without notice and may not be the actual price you pay at the time of purchase.
Product Rating & Customer Reviews
This product is rated 4.6 stars out of 5 by over 530 customers which is excellent. You can read all of the reviews about this vacuum by clicking on the following link: Customer Reviews!
What People Are Saying About This Vacuum
Below are what some people are saying about this vacuum.
1. March 21, 2016. Great for picking up dirt.
This vacuum is great for my needs by picking up dirt, hair and cat litter from the kitchen floor. I am using this more because it's light and easy to hold and use. Great vacuum.
2. October 21, 2017. Easy to pull and use.
I like it because it doesn't have to plugged into an outlet. So it's easy to pull out and use right away.
3. September 20, 2018. Lightweight battery powered vacuum.
Amazed at all the dirt it picks up like sand and pet hair on a new floor that looked clean. Light and easy to use battery powered vacuum.
4. November 14, 2017. United Airlines Uses This Vacuum.
This is the vacuum cleaners use when cleaning United Airlines aircraft. No cord to deal with and it's light and has incredible power to do the job.
Questions People Are Asking About This Product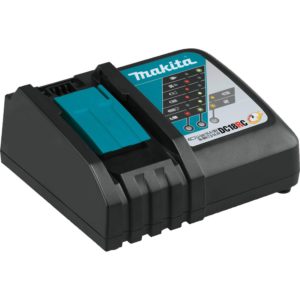 Below are just a few of the questions people are asking about this product. You can read all of the 97 answered questions by clicking on the following link: Answered Questions!
Question: Does the handle swivel so it lies flat to get under dressers?
Answer: The head pivots so it will lie flat and in line with the tube and handle. It will get under dressers without any problem!
Question: Can you take the floor attachment off to reach high places with the wand?
Answer: Yes, the floor attachment can be removed and you can then insert other attachments into the end of the long pipe.
Question: When you received the vacuum, was it wrapped in plastic or anything, or were all the parts just laying in the box unwrapped?
Answer: It came nicely wrapped in plastic.
Question: Is a replacement filter required? If so, how often should it be replaced?
Answer: The cloth filter is 443060-3. You can blow it out a few times before you change it. It depends how fine of particle you are vacuuming.
Question: How long does it last before needing a charge?
Answer: That depends on how you use the vacuum. I use it around the house and we charge it once a week. I have tools, charger, and a spare battery so we always use it. Just clean the filter and it works great.
Question: Does this kit come with a storage bag?
Answer: No, it does not come with a storage bag.
PROS
Good suction.
Any conventional vacuum attachment can be used with the Makita.
Easy maneuverability as it weighs only 2.7 lbs.
Bag less requires no bags to throw away after vacuuming.
Fast charging Lithium-Ion battery.
You can use any Makita Lithium-Ion battery with this vacuum.
CONS
Does not come with any way to hang up the vacuum.
Poorly written manual.
Does not have an "on

" or "

off

" switch.
Shop Makita 18V Cordless Vacuum
You can shop for the Makita 18V cordless vacuum by clicking on the "Buy Now" button. You will be taken to Amazon to make the purchase.
As an Amazon associate, I earn from qualified purchases.
Shop Makita Accessories or Parts
You may experience times when you might break or lose an attachment. Below are links to the Makita accessories you can order that will fit this vacuum.
• Cloth Vacuum Filter: 443060-3 Cloth Vacuum Filter No. 443060-3
• Crevice Nozzle: 451240-7 Crevice Nozzle No. 451240-7
• Floor Nozzle: 122858-8 (Part not available on Amazon)
• Lithium Battery: BL 1820B Lithium Battery No. BL 1820B
• Battery Charger: DC18RC Battery Charger No. DC18RC
• Pre-Filter: 451208-3 Pre-Filter No. 451208-3
Did not find what you were looking for? No problem. Enter a search term in the Amazon Box below to search on Amazon for other products.