EV Car Charging Station – Charging Your EV At Home!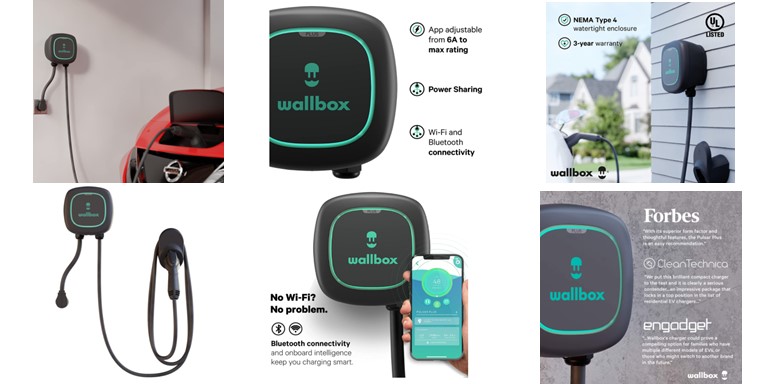 Introduction
The EV car charging station is an excellent way to charge your electrical vehicle at home. Now, you have a charger whenever you need it without the worries. The biggest concern in owning an EV vehicle are finding charging stations. Each car has a limit to the number of miles it can travel on one charge.
The Pulsar Plus Level 2 charger puts out adjustable capacity amps from 6 to 40 and is UL Certified so it qualifies for the Alternative Fuel Infrastructure Tax Credit of 30% up to $1000.
It uses the NEMA 14-50 plug, neutral wire, and a type 1 SAE J1772 connector. This charger is compatible for all EV model cars. Some Tesla models require using the Tesla adaptor to work with the Pulsar Plus charger.
This charger emits up to 40A but does require a separate 50 amp line to support it. What is nice about this charger is that it connects with Alexa and Google Home. It uses Wi-Fi and Bluetooth to wirelessly monitor the charging and related statistics. It will provide notifications like off-peak utility rates, create schedules, set reminders and more. They can be connected to your smart devices as well.
The charger can be connected outside or inside the garage. It also puts you in control of the energy usage which lets you to start charging smarter.
Basic Issues With Electric Cars
There are some issues with the EV cars. We will mention just a few of them below.
Pulsar Plus Outside Connectivity

How much does it cost to replace the battery? $5,500 on average.

How long do EV car batteries last? On average up to 10 years.
How long do EV cars last? On average, up to 100,000 miles.
What happens to EV cars in cold weather? Leaving your EV car outside in the cold weather will take more power to start it. Cold weather drains the battery when left outside. If it takes more power to start it, then, it will leave less power for driving the vehicle. These batteries lose up to 50% of their power when the outside temperature is below -40 degrees F.
How many miles can EV cars go on a single charge? On average up to 250 miles. Some of the newer models can go up to 350 miles on a single charge.
Do EV cars require maintenance? Yes they do. Tires, windshield wipers, and brake fluid changes. They do not require any oil changes since they don't use any oil in the engine.
Why do EV cars fail? They are limited by a shortage of charging stations when traveling. High electricity costs. Recharging time takes anywhere from 8 to 24 hours at home. However, at fast charging stations 30 minutes to 1 hour is the average charging time. The battery limits the distance cars can travel between charges.
Are EV cars cheaper to insure? No. The reason is they have large batteries and are expensive to replace when the car is damaged.
How much does it cost to charge an electric car per month? Charging your EV vehicle will average between $30 to $60 a month. The EV cars are cheaper to fuel and maintain than the gas powered models. The EV cars will cost more to buy. Check with your utility company to see if they offer discounts for electric cars.
How do I know if my lithium-ion battery is bad? When your battery stops charging it is dead. Healthy batteries charge and hold it for a specific period. If it loses the charge immediately, it is bad and needs to be replaced.
How much does it cost to charge an electric car at a public charging station? According to EIA, the July 2019 national average for commercial electricity is only $0.11 per kWh, but the price rate ranges from $. 08 per kWh in Nevada, which is low, to the highest rate of $0.19 per kWh in California.
Are charging stations for EV cars free? Many EV owners charge their cars at public charging stations. They can be free, pay-as-you-go or subscription-based, with prices set by networks or the property owners.
What are the Safest Hybrids and Electrics for 2021? See the list below.

Tesla Model 3.
Toyota Highlander Hybrid.
Ford Explorer Hybrid.
Lexus NX300h.
Volvo S60 and V60 Recharge.
Volvo XC60 Recharge.
Volvo XC90 Recharge.
Audi E-Tron and E-Tron Sportback.
Note: When traveling on long distances, be sure to look for public charging stations along the route you will be traveling. By knowing the mileage range of your battery, will help you make it to the next charging station before the battery runs out.
The Pulsar Plus Level 2 Electric Vehicle Charger
This is a level 2 charger that will charge faster than level 1 devices. It allows sharing power. This means you connect another Pulsar Plus unit on the same circuit and can charge more than one vehicle at the same time. This feature can come in handy if you own more than one EV car.
It comes from the factory ready to go at 16 amps and you don't need to connect to the internet for it to work. You don't need any additional lines for it to operate. However, it will take longer to charge the battery to full-charge. The full capacity of this device is 40 amps. If you want a lower or higher amp output, you will have to download the app to make the change.
Works with Alexa and Google Home, Bluetooth and Wi-Fi. This item is UL listed (2020), and MEMA Type 4 rated for water-tightness and dust resistance.
Technical Specifications
Charging Mode: AC Level 2 (rated voltage 240/208V)
Connector Type: Type 1 (SAE J1772)
Dimensions:8 x 7.9 x 3.9 inches
Weight:61 Lbs.
Manufacture: Wallbox Chargers SL
Part Number: PUP1-U-1-5-N-002-A
ASIN: B08H2LYFHX
Cable Length: 25ft (7.6m)
Voltage: 240 (AC)
Power Range: 6A – 40A
Maximum Power:6 kW (40A)
Power Input Connection: MEA 14-50 or Hardwired
Adjustable Current: From 6A to 40A
Connectivity: Bluetooth & Wi-Fi
Enclosure Rating: MEMA Type 4 per UL 50E
EMC Compliance: FCC Part 15 Class B
Voice Control: Amazon Alexa and Google Assistant
Charges: All EV Vehicles
Warranty: 3-Years from Date of Purchase
PROS
Better for the environment
Electricity is a renewable source where gasoline is not
Less maintenance is required
Quieter than gas-powered models
Tax credits are available for those who own a EV car
In some states, there are lanes for EV cars
CONS
More expensive than gas model cars
Shorter mileage range than gas-powered cars
Charging the battery takes time
Difficulty in finding a charging station when traveling long distances
Limited model options
Some charging stations are not free
Conclusion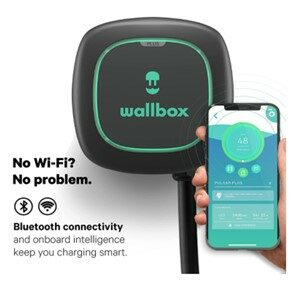 EV vehicles are becoming the new thing of the future and governments will probably make them mandatory. We shared some of the costs of owning an EV car as well as the disadvantages. The main reasons for a limited number of these vehicles on the road now is the cost of buying one, cost of insurance, the limited mileage per charge and finding a charging station when traveling. It requires EV owners to have a charging kit at home to charge their vehicles. Otherwise, going to a local recharging station.
You should know the mileage range of the battery so you can make it to the next charging station before you run out of power.
This product is made and manufactured in Spain and is the top selling EV charger overseas. This product was introduced in the United States in 2020.
Yes, these cars are great for environment, but you need to charge the EV battery on a regular basis. Remember, these cars do take additional power to run the AC and heater. During the cold winter days, the battery will drain more just by sitting in the cold. It will also take more power to start up the car on cold days. The battery loses 50% of its power when temperature is -40 degrees F or lower.
We shared the electrical costs for the home owner and the costs recharging the battery at public charging stations. Some of these are free. As more and more EV cars come on the road, expect to pay for recharging your EV battery while on the road.
Shop Pulsar Plus EV Charger
Shop the Pulsar Plus EV Charger by clicking on the image. You will be taken to Amazon where you can place the order.
Go back to the Pros Cons Shopping home page.
–
Go back to the Pros Cons Shopping home page.